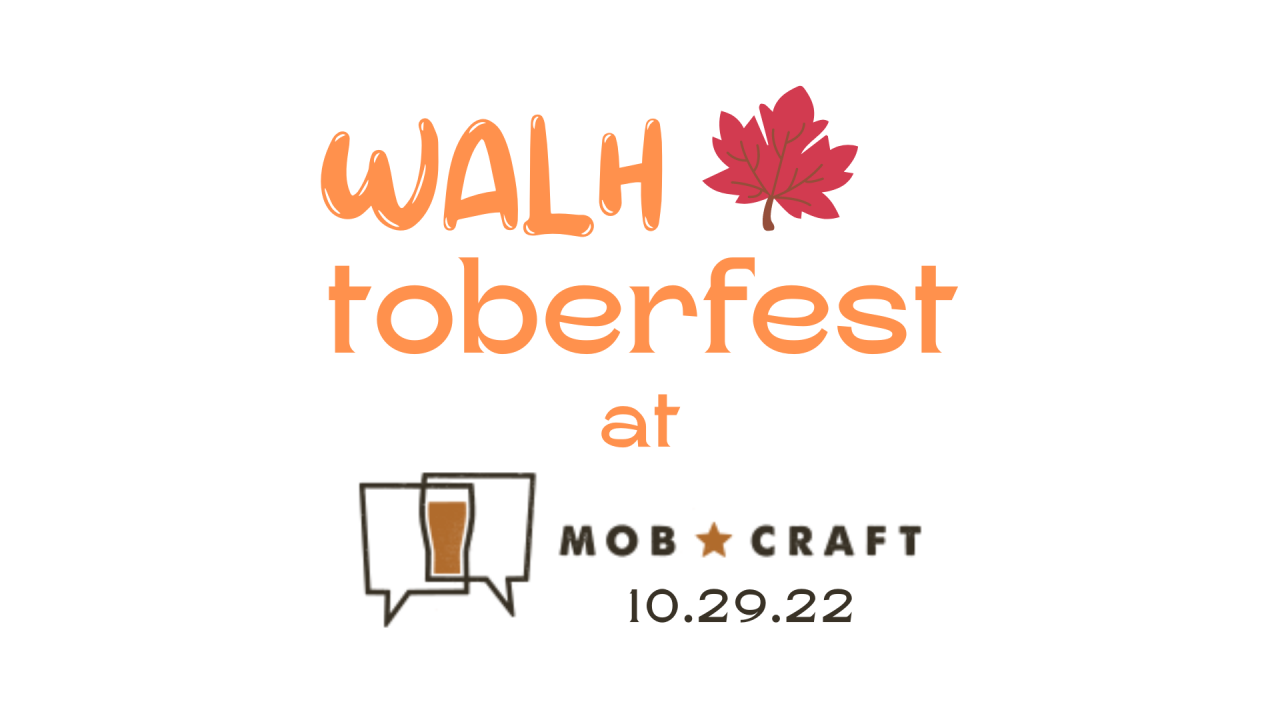 Join With A Little Help, Inc. as we celebrate our abundance of connection and acceptance during this harvest season. And it's a costume party!
Transform into your Halloween alter ego and come to
MobCraft Brewery on Saturday, October 29th from 6-11 PM
for crowdsourced beer, tasty food pairings and snacks, and good times with friends! This event is for anyone who supports WALH + their family and friends.
Everyone is welcome!
For $55 ($40 for non-beer drinkers), you receive 3 Mobcraft brews and 3 paired heavy appetizers, along with other various snacks and dips.
COURSE #1: Milwaukee Pretzel Company Pretzel Bites + House Made Beer Cheese with Mobtoberfest Oktoberfest Style Lager
COURSE #2: Half Bratwurst + House Made Truffle Honey Mustard with Oddball Kolsch Style Ale
COURSE #3: Black Forest Torte (Chocolate Covered Cherry) Carrie's Crispy with Vanilla Wafer Porter
All proceeds will benefit WALH and our mission of providing camps and recreational activities for adults with neuromuscular diseases.