Expanding recreational opportunities for adults with muscular dystrophy and related neuromuscular diseases by providing an annual week long summer camp, weekend camps, and various other recreational activities throughout the year.
WALHtoberfest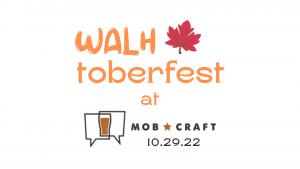 Transform into your Halloween alter ego and come to MobCraft Brewery on Saturday, October 29th from 6-11 PM for crowdsourced beer, tasty food pairings and snacks, a live auction, and good times with friends! This event is for anyone who supports WALH + their family and friends. Everyone is welcome!
Upcoming Events
There are no upcoming events.