Expanding recreational opportunities for adults with muscular dystrophy and related neuromuscular diseases by providing an annual week long summer camp, weekend camps, and various other recreational activities throughout the year.
Summer Camp 2023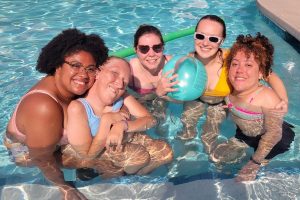 WALH Summer Camp 2023 was an absolute blast! We danced, we swam, we soaked in the sun, stars and campfire... We rode in Corvettes, made beautiful art, and participated in sports, games, and a scavenger hunt… We even took a boat tour on the Wisconsin River! Thank you to everyone who made this unforgettable week possible!
Upcoming Events
There are no upcoming events.