Expanding recreational opportunities for adults with muscular dystrophy and related neuromuscular diseases by providing an annual week long summer camp, weekend camps, and various other recreational activities throughout the year.
Cash Raffle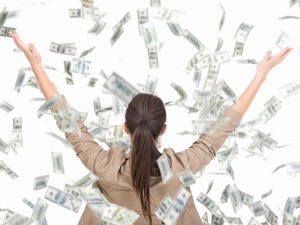 Tickets are now available for
The Cash Raffle!
Cash prizes include $500, $250, and $50 x5! Only 1,000 tickets are available, so the odds of winning are good and all proceeds benefit "With A Little Help..." Summer Camp.
Prizes will be drawn on Wednesday, July 31st at 1pm during Summer Camp and streamed live on Facebook.
Tickets are $10 each or 3 for $25.
Contact Haley for tickets today!
Upcoming Events
Camp Wawbeek 1450 State Hwy 13, Wisconsin Dells, WI 53965, USA
Community Fish & Lunch Outing

8201 Nicholson Rd, Caledonia, WI 53108, USA

Accessible fishing and lunch at Gorney Park in Caledonia, courtesy of the 1400 Fishing &…

[more]...