Expanding recreational opportunities for adults with muscular dystrophy and related neuromuscular diseases by providing an annual week long summer camp, weekend camps, and various other recreational activities throughout the year.
Cash Raffle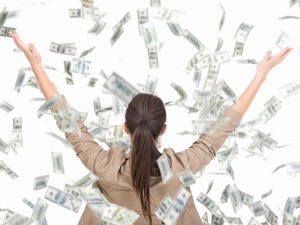 Tickets are now available for The Cash Raffle!
Cash prizes include $500, $250, and $50 x5! Only 1,000 tickets are available, so the odds of winning are good and all proceeds benefit "With A Little Help..." Summer Camp.
Prizes will be drawn on Wednesday, July 31st at 1pm during Summer Camp and streamed live on Facebook.
Tickets are $10 each or 3 for $25.
Contact Haley for tickets today!
Summer Social

Summer Social Dinner & Silent Auction
Thursday, June 20th | 6:00pm
Meyer's Restaurant
4260 S. 76th Street, Suite D
Greenfield, WI
An annual dinner and silent auction to benefit "With A Little Help..." Inc.
$30 includes a fresh garden salad, bakery fresh bread, pressure fried chicken, mashed potatoes and gravy, sage dressing, beef sirloin tips with egg noodles, vegetable of the day, cranberry sauce, dessert, and coffee, tea or milk. A cash bar will be available. Dinner will be served at 6:30pm.